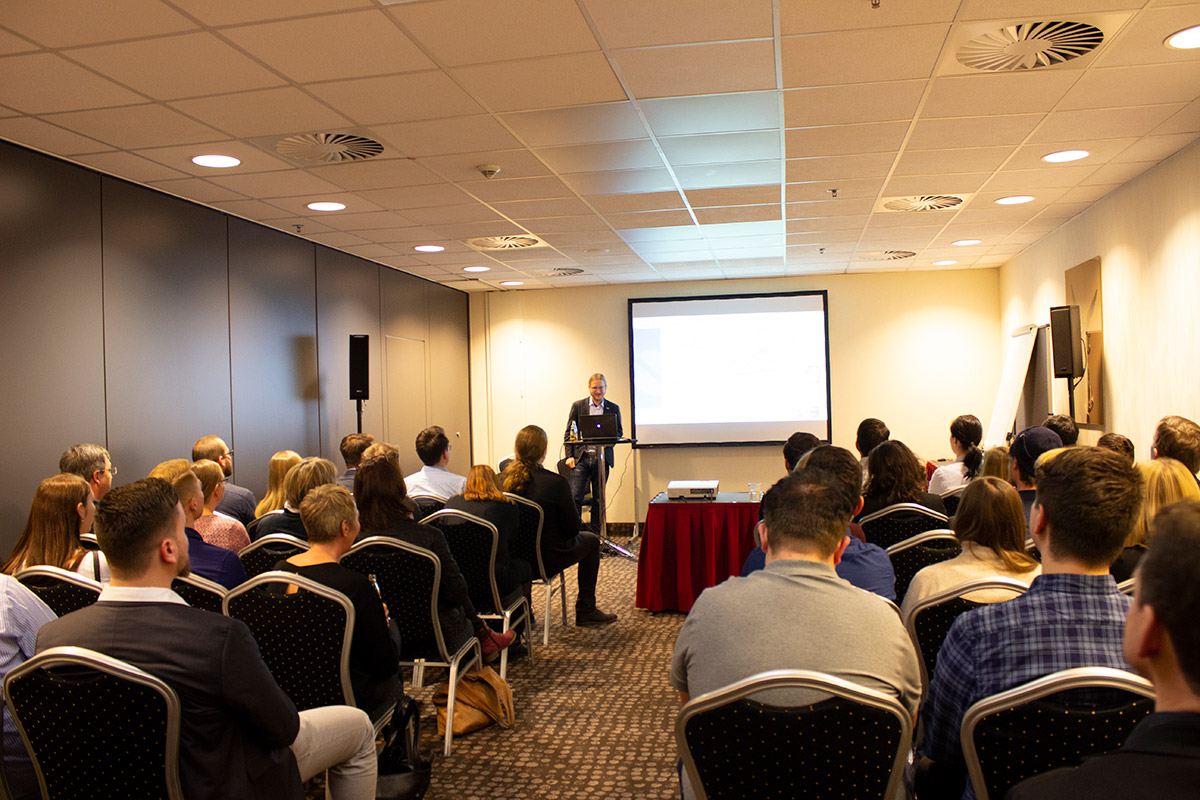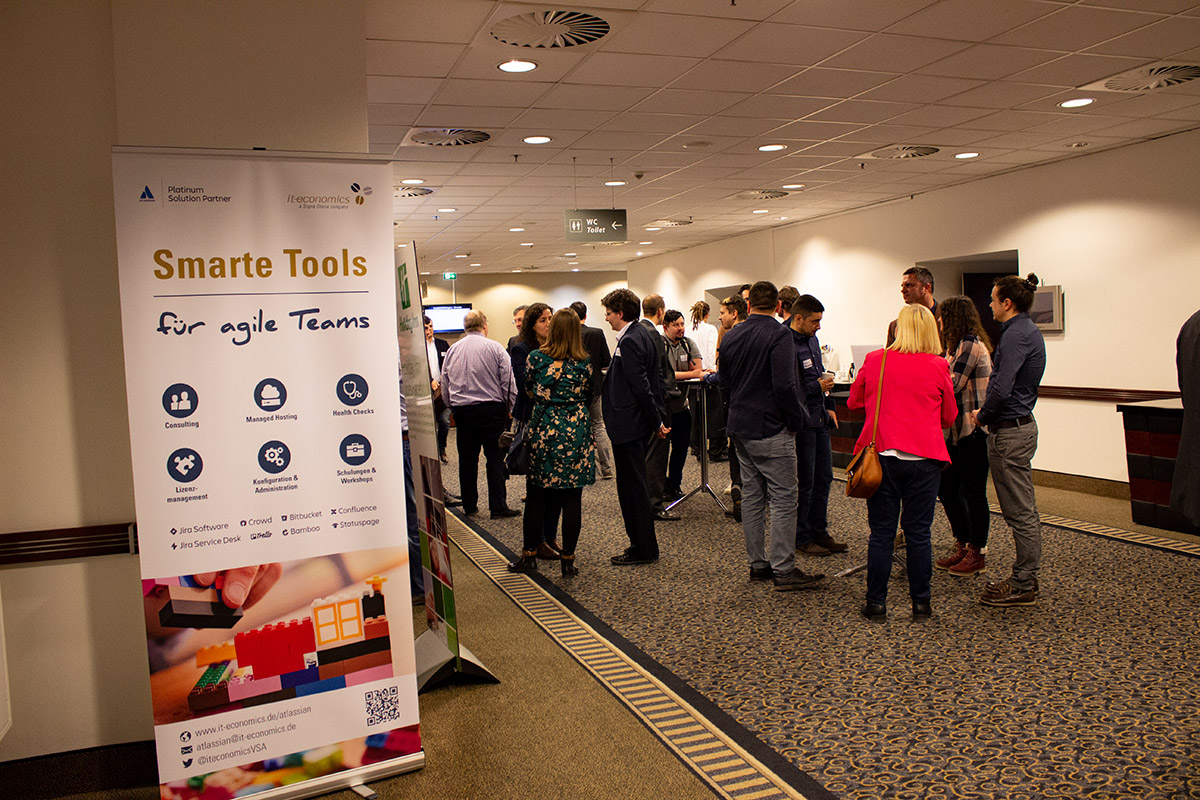 On January 24, 2019 it-economics held its annual conference, the IT³-Con, in Munich. More than 180 participants from all it-economics locations in Germany, Switzerland and Bulgaria, partners and invited guests met in the HolidayInn Munich City Centre to attend lectures and workshops on management and technology topics.
What current technologies have potential in software development? And how do companies manage to become more innovative and agile? This year's IT³-Con offered a total of 28 lectures on these key questions, distributed over four tracks covering IT³ concept management, technology and expert knowledge. Specialists from it-economics, partners aiso lab, Allianz, Camunda, Pivotal and Sopra Steria shared their expertise in lectures, workshops and personal talks during the breaks and at the after-party.
In the technology area, various new frameworks were presented including Micronaut for Java development and Flutter for hybrid development of Android and iOS applications. Development talks varied from Swift, Apache Kafka to Docker. Pivotal presented its cloud solutions and Sopra Steria showed INgine, a software as a service solution for insurance companies. Different application scenarios of the Atlassian Suite were discussed in three Lightning Talks. Camunda, it-economics partner, talked about the importance of process automation for the future of companies, while aiso-lab, partner, showed what is now possible in the area of artificial intelligence.
The second large topic area focused on management and agilisation. Examples on different approaches and experience from large companies were showcased. The management topics included how successful teams can be formed and which methods help to drive an innovative. Lastly, a workshop on the topic "gender biases", gathered participants to discuss which conscious or unconscious biases anchor in almost all corporate cultures.
In addition to the number of lectures, the breaks as well as the after-party in the Café Reitschule offered time to exchange experiences and what was learned.
We thank all participants and especially our partners for a successful IT³-Con.